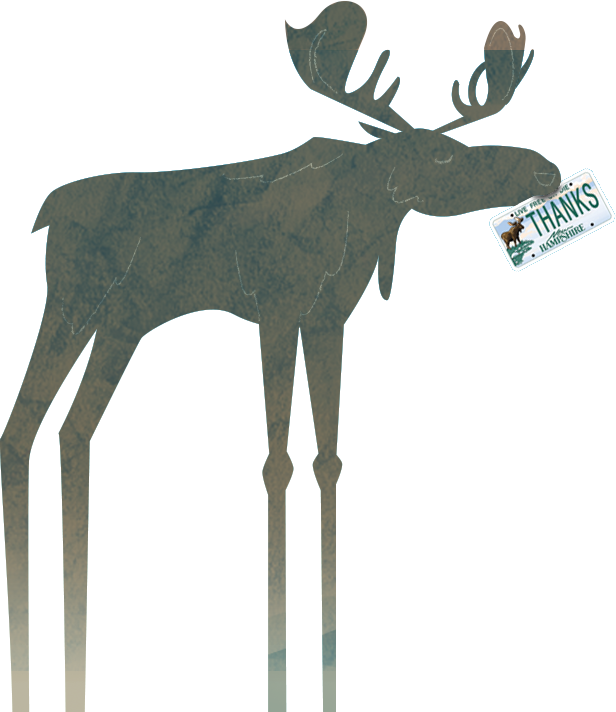 Where is your

Moose Plate?

Funds from Moose License Plate sales help conserve New Hampshire's natural, historical and cultural resources.

How to Buy a Plate
At a Glance
Download Your Moose Plate Coloring Sheet!

The NH Moose Conservation and Heritage License Plate program has teamed up with the New Hampshire Fisher Cats this Summer and you're invited to have some fun!
Download our Free Moose Plate Coloring Sheet and enter your uniquely-colored Moose by posting a photo of it to our Moose Plate Facebook page by August 10th for a chance to win two tickets to the game on Saturday, August 19th!