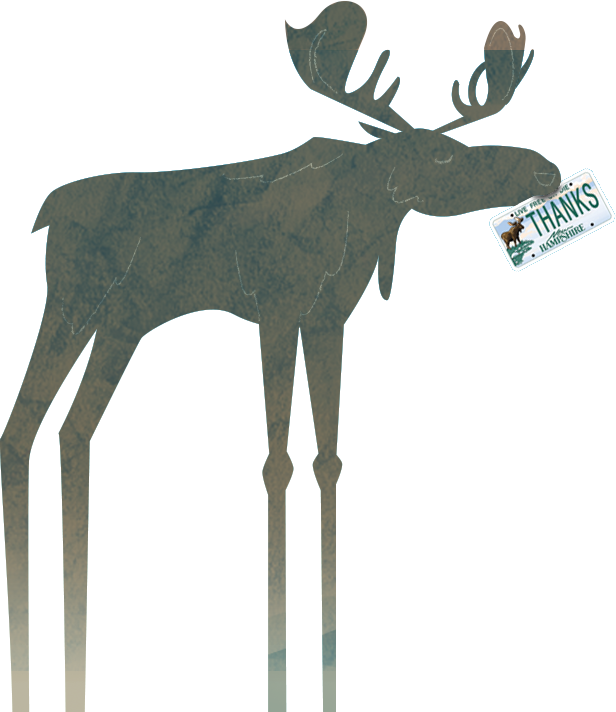 Where is your

Moose Plate?

Funds from Moose License Plate sales help conserve New Hampshire's natural, historical and cultural resources.

How to Buy a Plate
At a Glance
Job Opening at NH Natural Heritage Bureau
The NH Natural Heritage Bureau, located in the Division of Forests & Lands in the Department of Resources and Economic Development, has a full-time opening in Concord, NH for an Environmental Reviewer/Ecological Information Specialist.
Job description, qualifications and application instructions are available.
Search JOB ID# 3592 on this employment page.
Deadline: February 18, 2015
For questions, email or call 603-271-2214 and ask for Sabrina Stanwood or Sara Cairns.