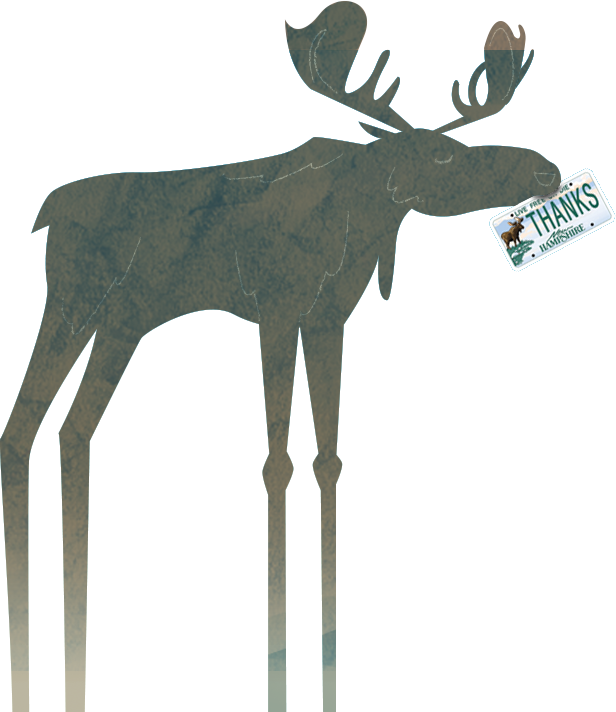 Where is your

Moose Plate?

Funds from Moose License Plate sales help conserve New Hampshire's natural, historical and cultural resources.

How to Buy a Plate
"Moose Plate" Program
New Hampshire's Conservation and Heritage Number Plate program – best known as the "Moose Plate" program – supports a wide variety of conservation, heritage and preservation programs statewide.
Every dollar raised through the sales of Moose Plates goes directly to designated programs, so you know that your plate helps support programs you care about! Explore this site to learn more about how Moose Plate funds are "Conserving the Best of New Hampshire."
At a Glance
"M" for "Moose" Joins "C "H" and "P" on NH Moose Plates
We've always been honored by the love Granite Staters have shown for the Moose Plate program – so much love, in fact, we had to add another letter. New Moose Plate owners will see a "M" for "Moose added to "P" for "Preservation," "C" for "Conservation," and "H" for "Heritage."
Thanks for helping us raise up to $30 million for the promotion, protection and investment in New Hampshire's natural, cultural and historic resources!