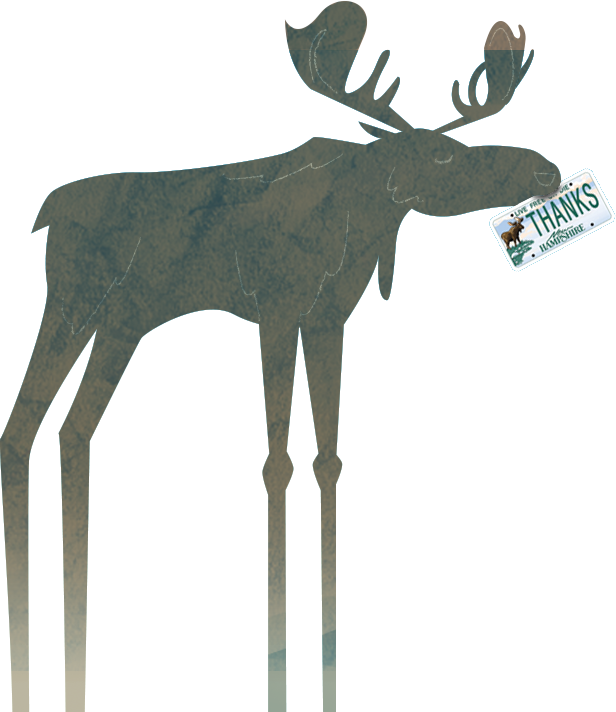 Projects funded by Moose Plates!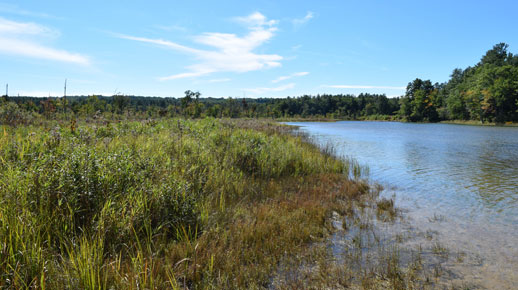 BCC Purchased Currier-Sanborn Conservation Area
The Belmont Conservation Commission (BCC) recently announced its purchase of the Currier-Sanborn Conservation Area, a significant parcel of conservation land between Silver Lake, the Winnipesaukee River, and Northfield. As are all of the BCC managed properties, it is open to passive recreation, hunting, and fishing.
The BCC received a $7,500 NH Moose Plate Grant to offset the administrative costs of the conservation easement. The NH Conservation License Plate (Moose Plate) Program supports the protection of critical resources in New Hampshire, including scenic lands, historic sites and artifacts, plants and wildlife.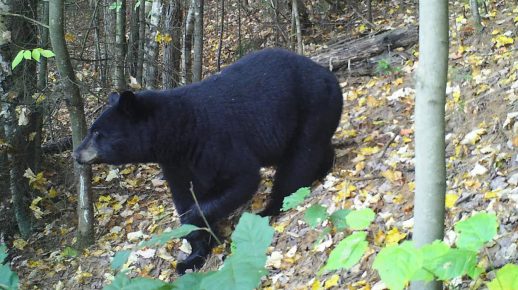 Camera Trappings in Coos Co.
The Nature Conservancy has completed a year-long camera trapping study that will help select the best possible opportunities to protect the last remaining undeveloped road-front areas that wildlife rely upon to approach and cross roads, and to improve crossing hot-spots to minimize animal-vehicle collisions and enhance landscape connections benefiting both people and wildlife.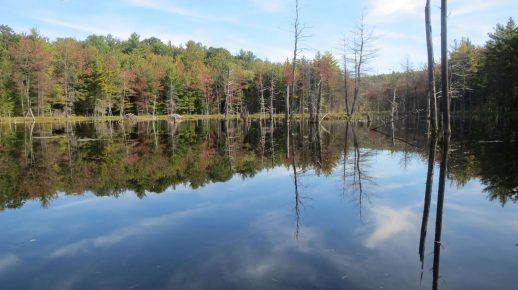 California Brook Natural Area Conservation
The California Brook Natural Area lies within the largest remaining unfragmented forested block in southern NH. The conservation of this 688-acre area ensures the protection of over a mile of streams and 40 acres of wetlands, a significant wildlife habitat.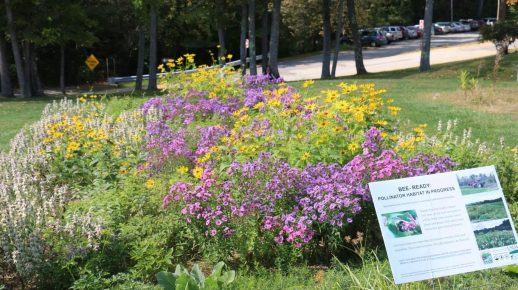 Pollinator Habitat Initiative Project
To counter the decline of pollinator habitat, 20 pollinator habitat sites were installed to demonstrate innovative approaches to converting sites, landowner workshops were held, and pollinator habitats on Cheshire County farms were inventoried to better understand the impacts of native pollinators.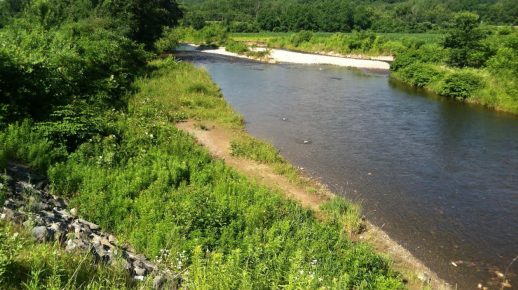 P. Lund Property Conservation in Cheshire County
The P. Lund property includes highly productive, prime agricultural soils and nearly a quarter mile shoreline along the Cold River. The family-run farm supports valuable crop land and a successful local farm stand. The conservation action will ensure continued public access to the Cold River for swimming, fishing and paddling.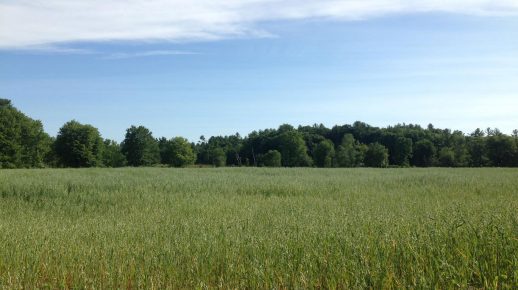 Platt Farm Conservation in Antrim
The Platt Farm property includes highly productive, prime agricultural soils and over a half a mile of shoreline along the Contoocook River. The permanent protection will provide viability and sustainability for a historic family farm business, and ensure continued public access for non-motorized recreation.
View All Projects
Prev
Next
Can I have a Vanity Moose Plate?
You can change your Standard Issue Plate to a Moose Plate when you re-register your vehicle. Just go to your municipal office as you normally do to register or reregister your car and fill out the "Application for Vanity Plates" form. This form will provide you with the option to buy a new Moose Plate as a Vanity Plate. You will be able to put down several combinations for the Vanity Plate you want and the New Hampshire Division of Motor Vehicles will search its database to see if any of those combinations already exist on a currently registered New Hampshire license plate. If your Vanity Plate combination is available, you will receive a new Vanity Moose Plate within 2-3 weeks. You may receive a temporary paper license plate in the meantime.
All Vanity Moose Plates are charged both the $30 Moose Plate fee and the $40 Vanity Plate fee each year. That means that a Vanity Moose Plate will cost you $70 a year. (When you first purchase the plate you will also be charged the standard $8 reflectorized license plate fee, for a total of $78.) This is in addition to the annual vehicle registration fee set by your town or city (this fee varies and is based on your vehicle's weight and the number of months for which you are registering the vehicle), and the standard state registration fee. Please note that the fees for a Vanity Plate are now prorated. Please see the chart below for the monthly Vanity Plate fee.
1 month: $3.33
2 months: $6.66
3 months: $10.00
4 months: $13.33
5 months: $16.66
6 months: $20.00
7 months: $23.33
8 months: $26.66
9 months: $30.00
10 months: $33.33
11 months: $36.66
12 months: $40.00
13 months: $43.33
14 months: $46.66
15 months: $50.00
16 months: $53.33